Welcome to the Hotel Ciudad de David Chiriquí
Enjoy your stay
Step into a modern, comfortable and convenient business hub in the heart of David Chiriquí, Panama at Hotel Ciudad de David Chiriquí. Offering the best value among hotels within walking distance of downtown businesses and attractions, our hotel has set the comfort and service standard since welcoming our first guests.
Located just ten minutes from Enrique Malek International Airport (DAV), and easily accessible via our free airport shuttle, Hotel Ciudad de David is at the epicenter of Panama's commercial, financial and agricultural districts. We are also within a short driving distance of the Panamanian highlands, Pacific coast, and the Costa Rican border.
From the moment you arrive until the moment you depart, our bilingual front desk team can assist you with making plans to explore David Chiriquí attractions or navigating your way to local corporate headquarters.
Make your visit to the Chiriquí Province a memorable one at one of Panama's premier hotels: Hotel Ciudad de David.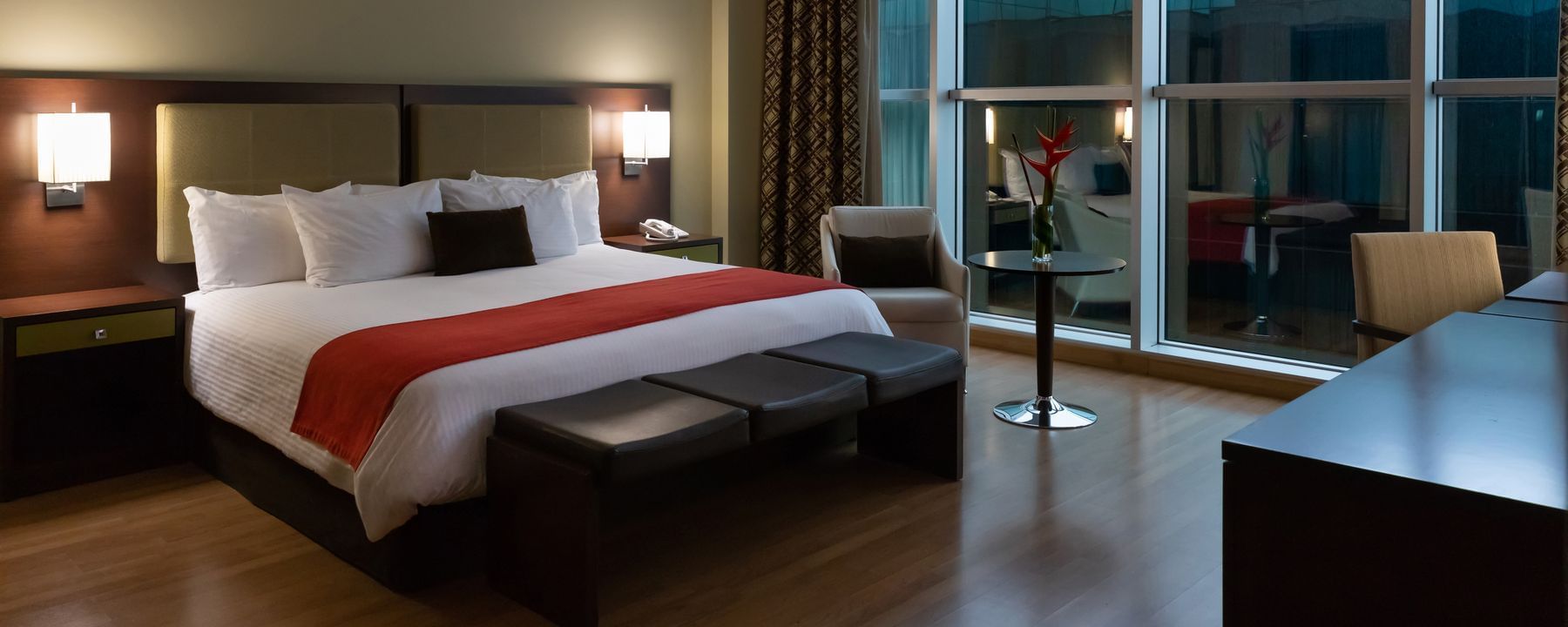 Comfortable Urban Retreats
Our 103 guest rooms and suites are well-suited for business and leisure travelers alike, with complimentary high-speed Internet, pillow-top beds, flat-screen LCD TVs, work desks, complimentary bottled water, and more.
Photo Gallery
Browse our image gallery for a glimpse at a day in the life at Hotel Ciudad de David!